Perfectly formulated with 300mg CBD & 300mg CBG and bursting with flavour, giving you a perfect puff every time.
Ohm Brew CBD Disposable vapes are a convenient and practical way to consume your daily intake of cannabinoids when you're on the move.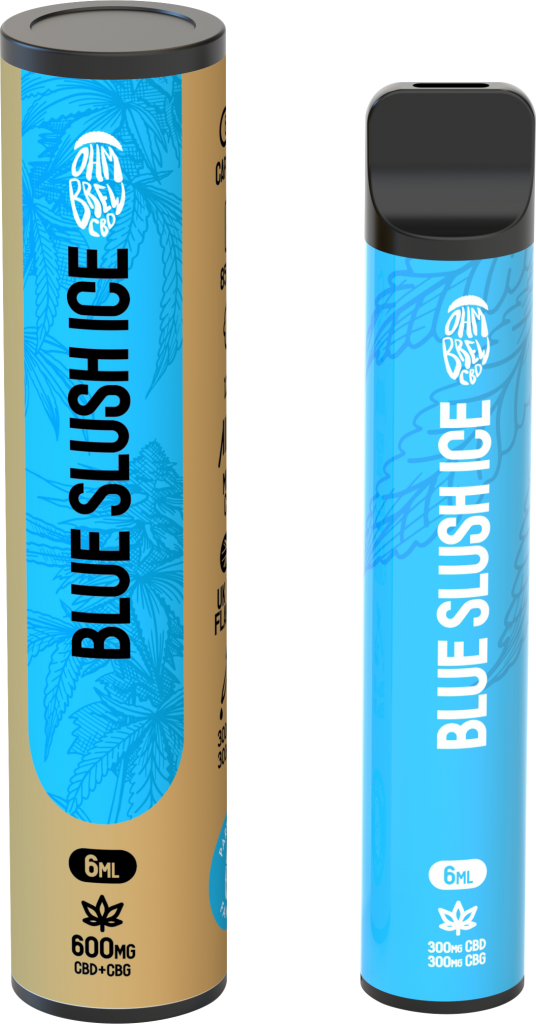 This childhood drink has a blueberry and raspberry combo with that extra ice boost which will leave your taste buds frozen with flavour!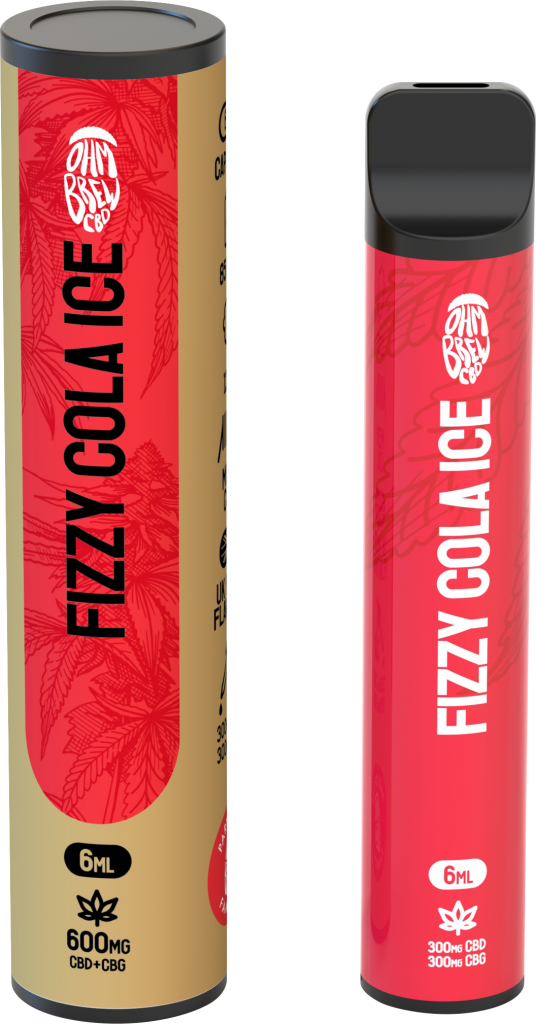 Fizzy cola is our take on the classic sweet shop treat which is now available in our new enhanced formula. We then mixed in some ice to give you an extra icey exhale.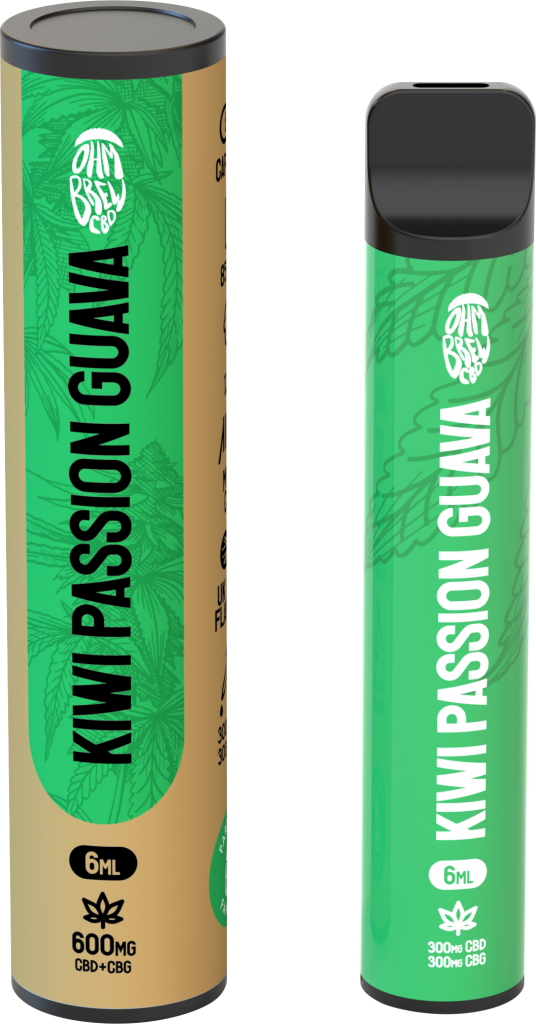 This delicious tropical blend of flavours combines the sweetness of kiwis with tangy passionfruit and tart guava producing a mouth-watering medley that will tingle the taste buds after every puff.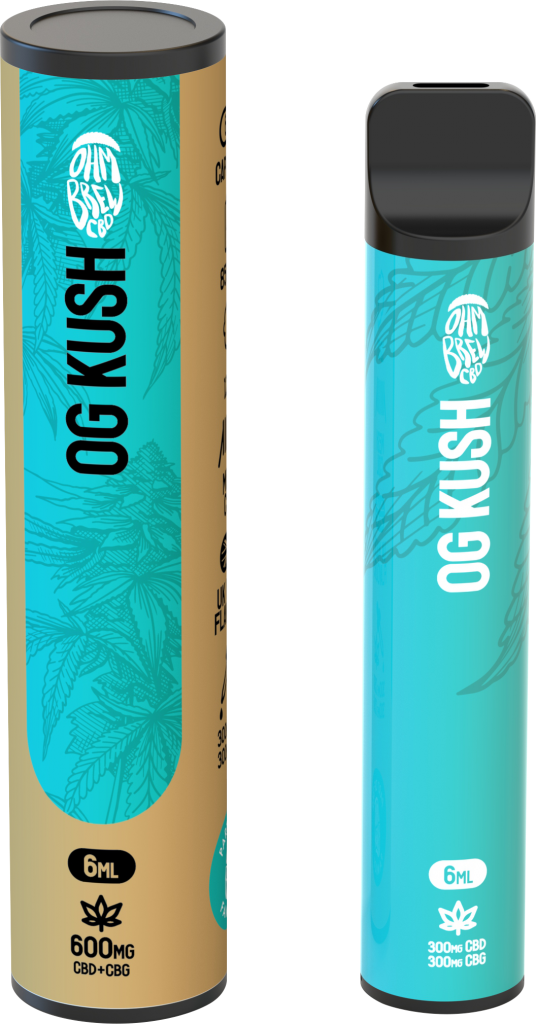 Enjoy the unmistakable flavour of this classic strain with our take on OG Kush. An accurate cannabis flavour and aroma makes this a must-try if you want a true CBD experience.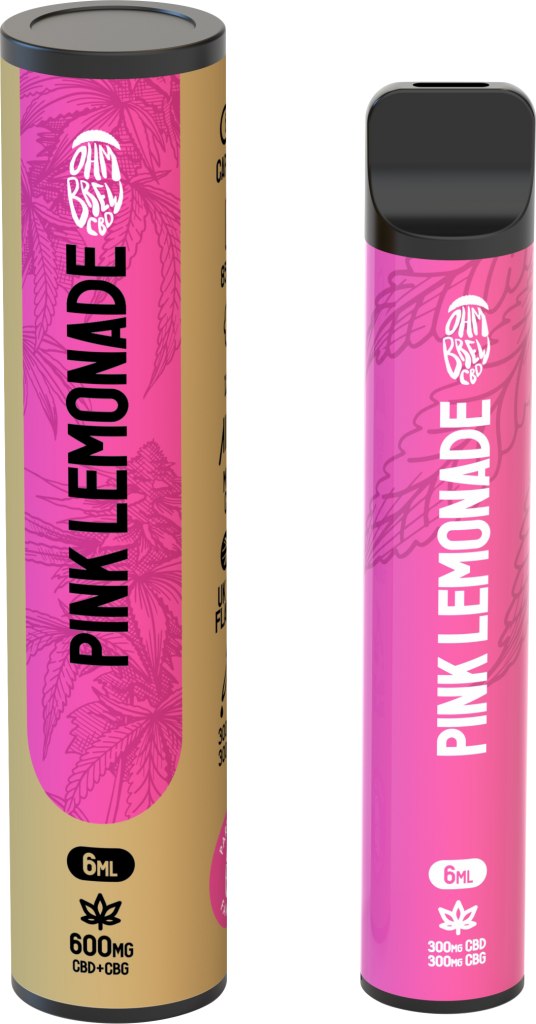 Have it all with the tangy sweetness of a fresh cool glass of lemonade fizzing over a bed of strawberries and raspberries.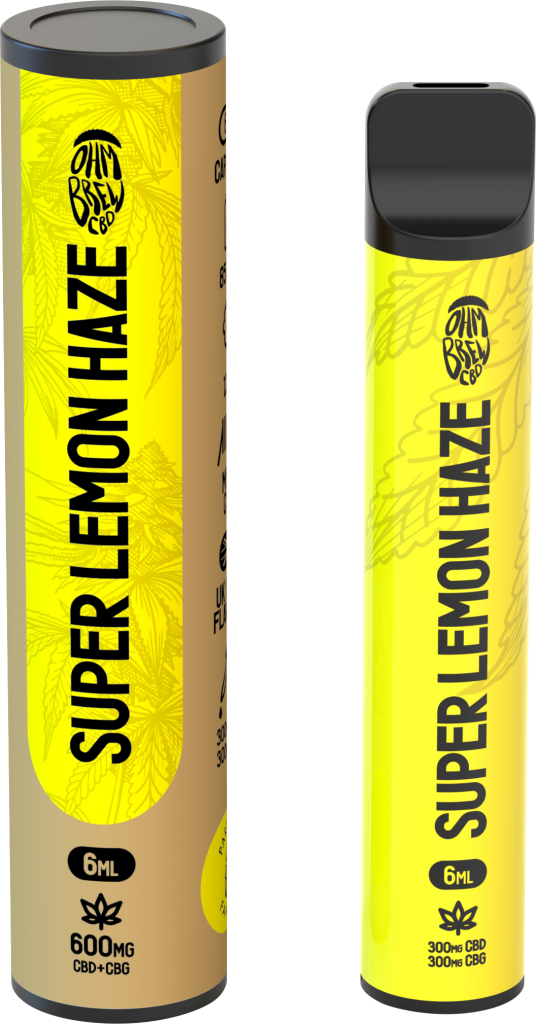 A strain that needs no introduction, but will surpass all your expectations. This lemony, cannabis delight provides a zingy flavour and fragrance that will have you coming back time after time.  
DISPOSABLES IMPACT THE ENVIRONMENT
We only have one planet – let's be kind to it. The introduction of disposable vape devices is quite alarming, with many making their way to landfill sites causing harm to plants and animals. View a more in-depth article on the impacts here.

DISPOSE OF YOUR DEVICE RESPONSIBLY
Let's do the right thing people! Let's dispose of devices the right way. Check out Recycle Now to find out the nearest location to recycle your disposable which fall under electrical items. Please also recycle what you can of the original CBD Disposable packaging.
DISPOSABLES ARE A SHORT TERM FIX
We ask you all from the bottom of our hearts, please only use disposables as and when the need to arises. There is much more longevity with rechargeable vaping devices. The average device will last 6-7 months. It makes much more sense in the long run to upgrade to a pod device.
DISPOSABLES ARE NOT COST-EFFECTIVE
The number one motivation for ex-smokers is… you've guessed it – saving money! It is a lot more cost effective to purchase 10ml bottles than it is to buy a 6ml device.
Got some questions about our products? Check out our FAQ section below.