Refill. Reuse. Recharge.
Ohm Brew Refill Bar is a new, rechargeable disposable vape allowing users up to 15 refills.

Refillable disposable devices are a more cost-effective hybrid option that sits between disposable devices and traditional vape kits.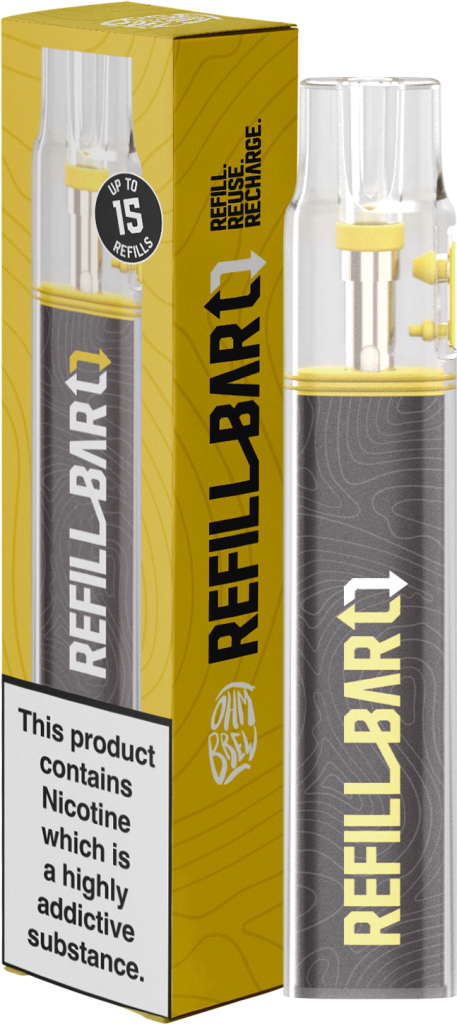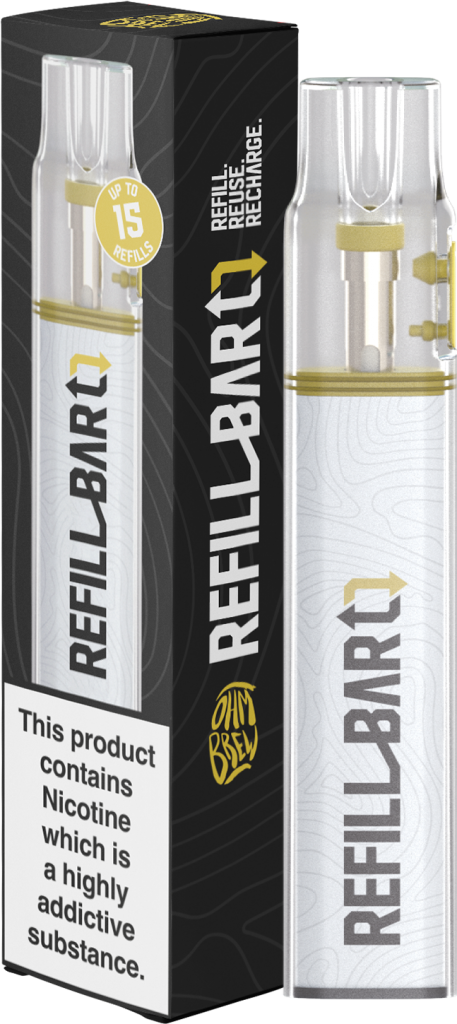 DISPOSABLES IMPACT THE ENVIRONMENT
We only have one planet – let's be kind to it. The introduction of disposable vape devices is quite alarming, with many making their way to landfill sites causing harm to plants and animals. View a more in-depth article on the impacts here.

DISPOSE OF YOUR DEVICE RESPONSIBLY
Let's do the right thing people! Let's dispose of devices the right way. Check out Recycle Now to find out the nearest location to recycle your disposable which fall under electrical items. Please also recycle what you can of the original CBD Disposable packaging.
DISPOSABLES ARE A SHORT TERM FIX
We ask you all from the bottom of our hearts, please only use disposables as and when the need to arises. There is much more longevity with rechargeable vaping devices. The average device will last 6-7 months. It makes much more sense in the long run to upgrade to a pod device.
DISPOSABLES ARE NOT COST-EFFECTIVE
The number one motivation for ex-smokers is… you've guessed it – saving money! It is a lot more cost effective to purchase 10ml bottles than it is to buy a 6ml device.
Got some questions about our products? Check out our FAQ section below.