Eight double concentrate nic salts that will push you beyond your wildest flavour expectations. Twice the brew, twice the flavour, resulting in a unique vaping experience that's twice as satisfying. Treat your tongue to an all new Brew. Available in 5mg, 10mg & 20mg nic strengths.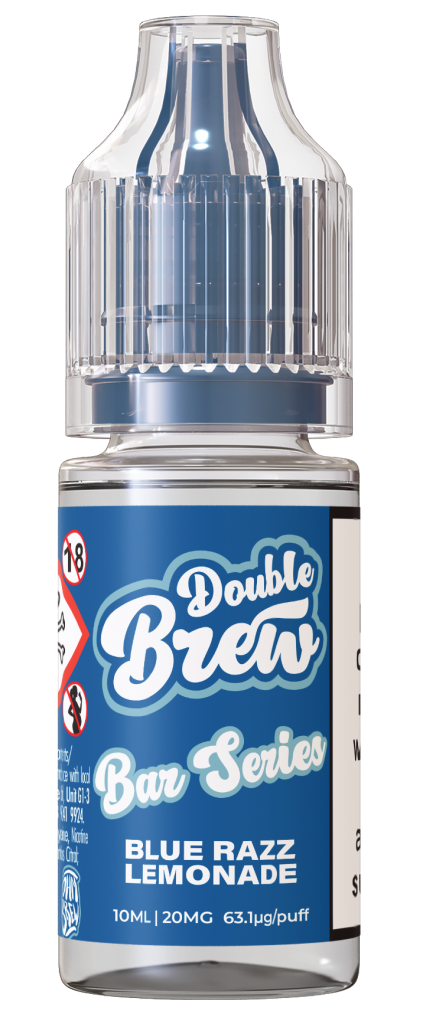 A dash of ice-cold lemonade completes the amazing blue raspberry taste. The perfect combination of sweet flavoursdelivers this juice that is simply bursting with flavour.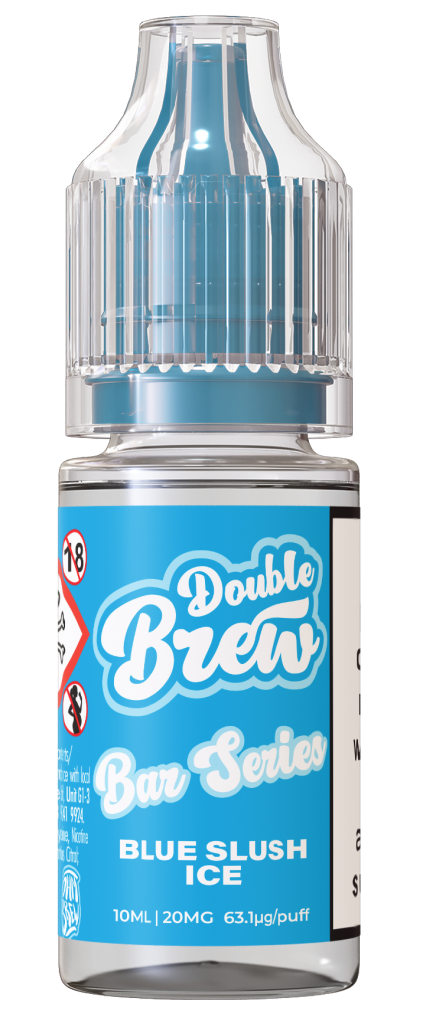 We have taken our bestselling Ohm Brew flavour and made it 2x better! A blueberry and raspberry combo with that extra ICE boost which will leave your taste buds frozen with flavour!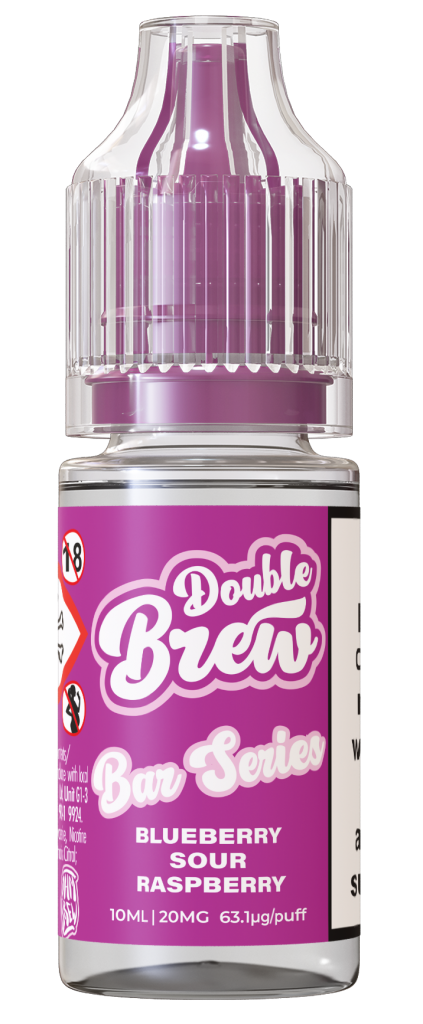 Based off one of the most popular disposable vape flavours, treat yourself and savour the delectable taste of sweet blueberries and tangy raspberries.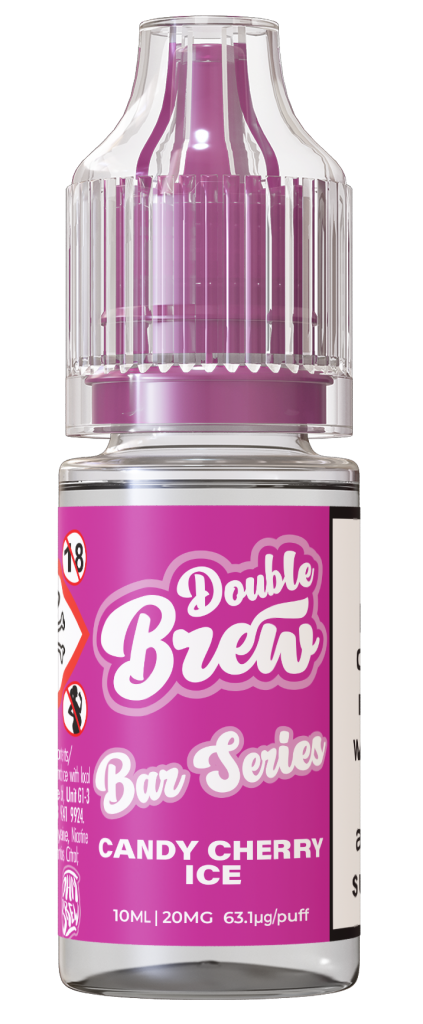 Our spin on the classic glazed cherry sweets has now been enhanced with an added lick of ice to give you that perfect frozen cherry taste.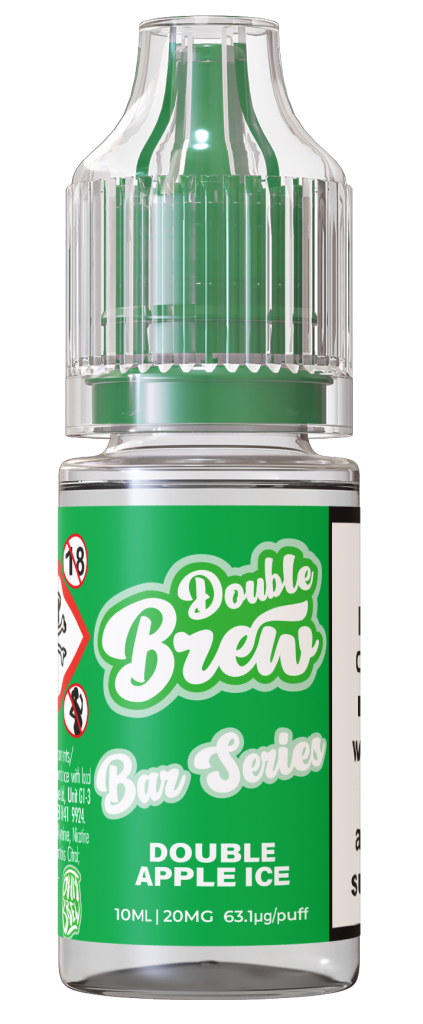 Double Apple Ice combines the succulent taste of juicy red apples and green apples rounded off with a dash of ice, creating a mouth-watering blend that is sure to please.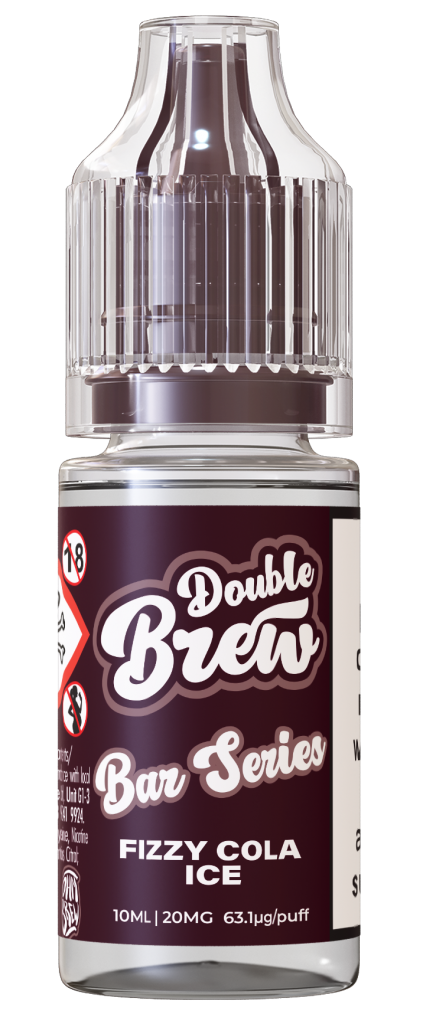 Fizzy cola is our take on the classic sweet shop treat which is now available in our new enhanced formula with Double Brew. We then mixed in some ice to give you an extra icey exhale.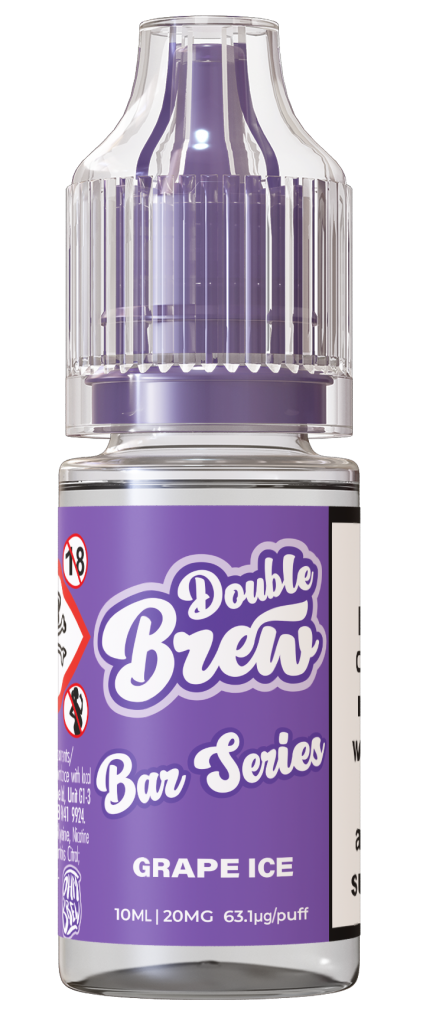 Grape Ice presents a well-balanced vaping experience with a blend of ripe grapes that offer a combination of sweetness and sourness, and a cooling finish.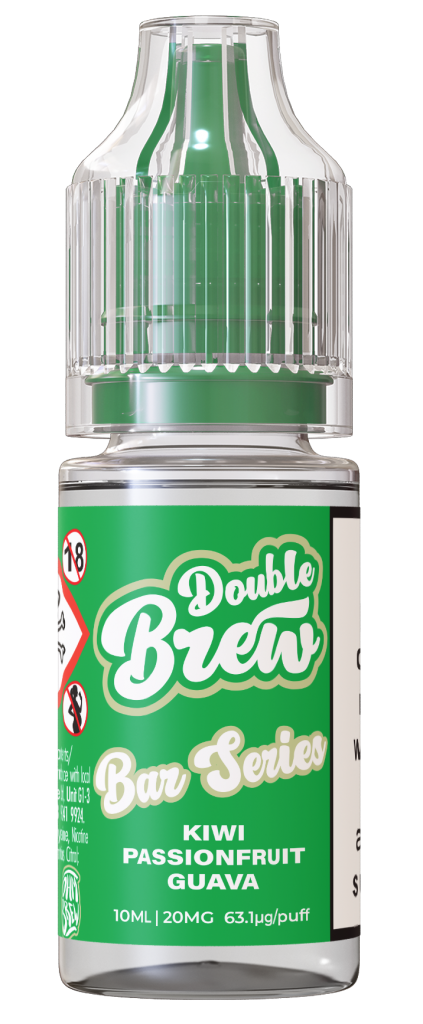 The most popular selling disposable flavour now available in 10ml salts with double brew! This delicious tropical blend of flavours combines the sweetness of kiwis with tangy passionfruit and tart guava producing a mouth-watering medley that will tingle the taste buds after every puff.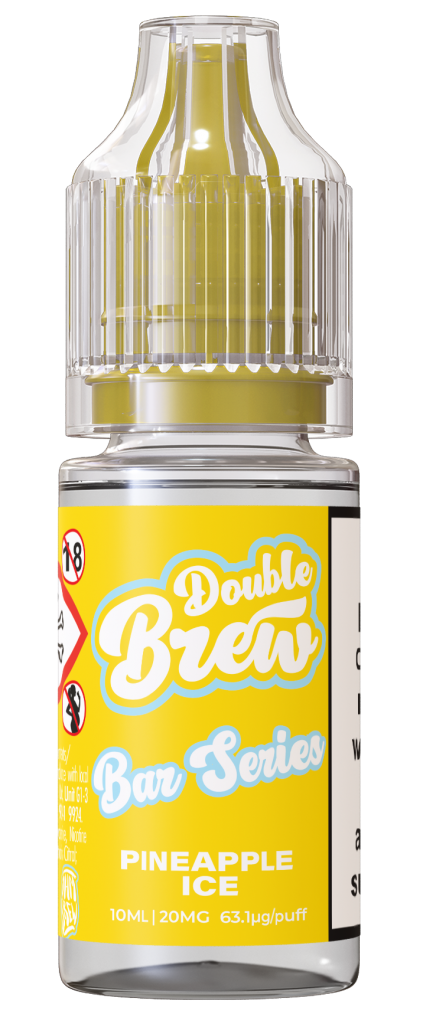 A cool and invigorating mix of ripe pineapple with a refreshing icy finish. This sweet and fruity taste is highlighted by the juicy notes of pineapple, perfectly balanced with a cool breeze sensation.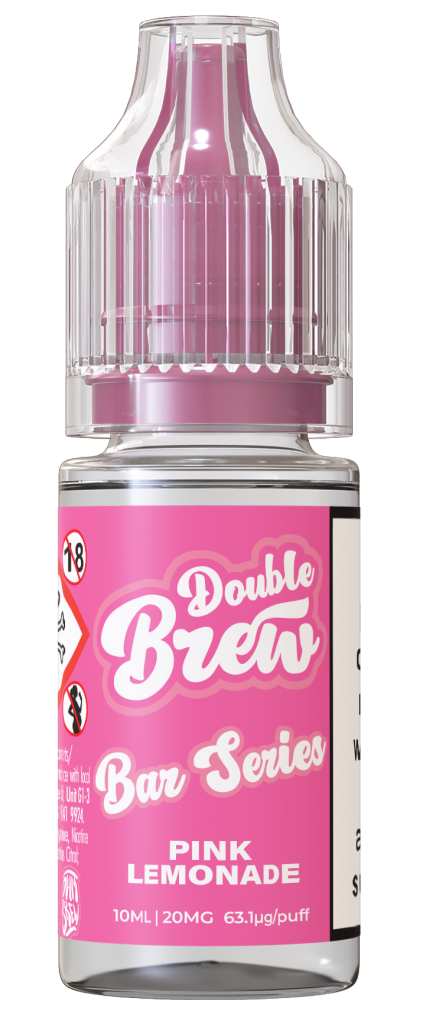 Lets us bring you back to your childhood summer with this delicious sweet pink lemonade flavour. Have it all with the tangy sweetness of a fresh cool glass of lemonade fizzing over a bed of strawberries and raspberries.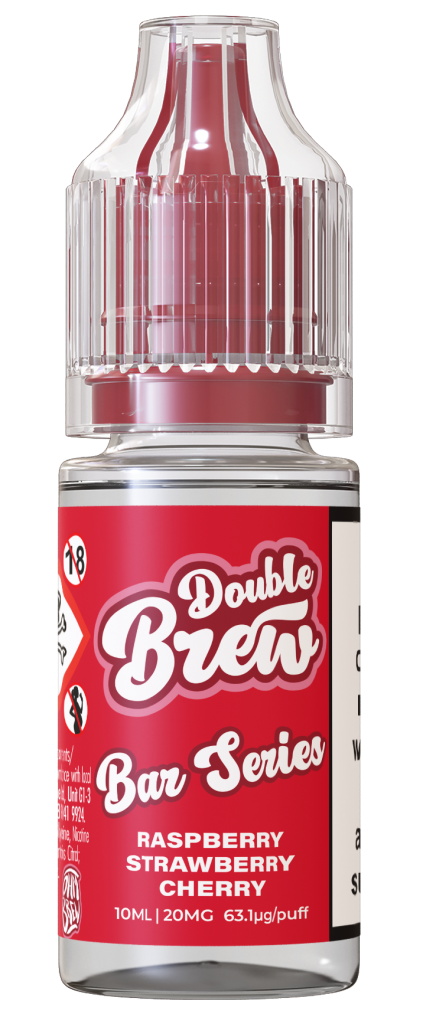 RASPBERRY STRAWBERRY CHERRY
Indulge in layers of tangy cherries that blend harmoniously with the sweet taste of strawberries and the distinctive flavour of raspberries.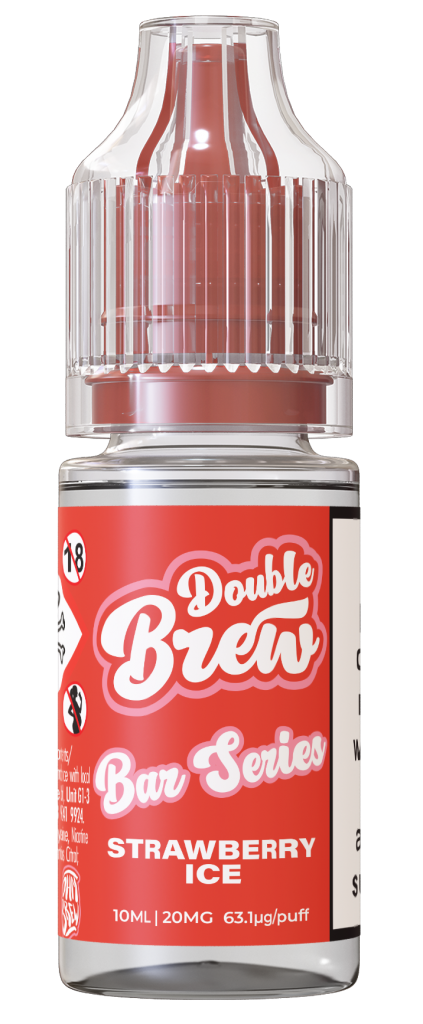 This ripe tasting strawberry flavour is now juicier and sweeter than before with an added ice hint, let us take you back to summer with this perfect all day vape!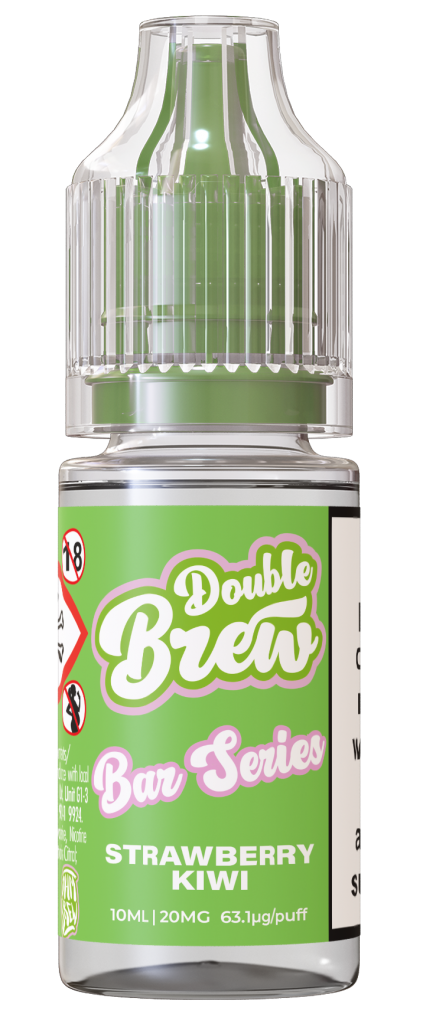 A combination of the luscious flavours of sweet strawberries and tropical kiwis, creating a delectable blend that is sure to please. For those who enjoy it sweet, Strawberry Kiwi is the perfect choice.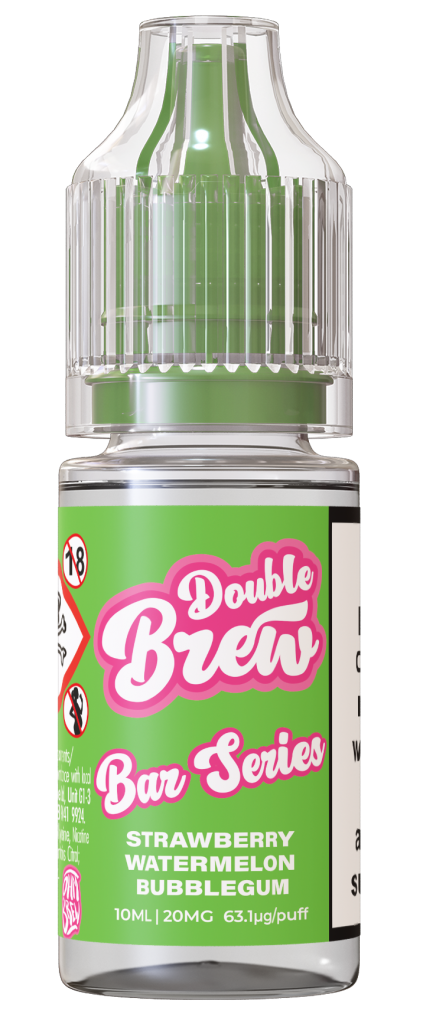 STRAWBERRY WATERMELON BUBBLEGUM
Treat yourself to a fantastic combination of fruity flavours infused into small bubblegum balls, an irresistible taste will leave you wanting more.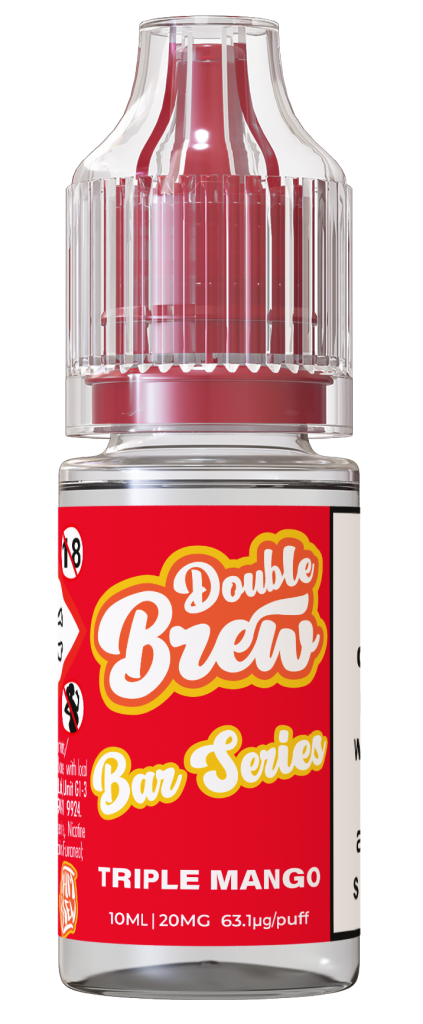 Triple Mango features a combination of luscious tropical mango flavours and a refreshing ice kick to create a layered vaping experience that will keep you satisfied.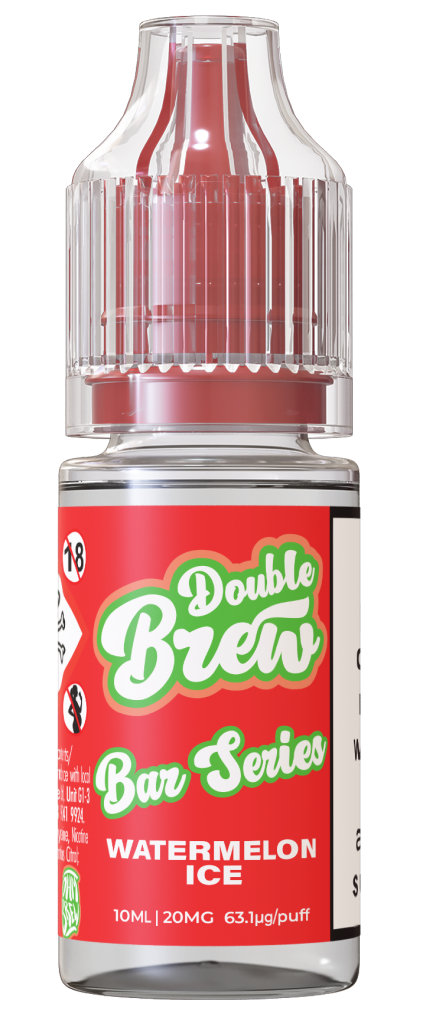 Our sweet and juicy watermelon flavour gives you a tropical hit with a splash of cool ice. Watermelon Ice is both incredibly refreshing and sweet.
Double concentrate
nic salts FAQ
Got some questions about our products? Check out our FAQ section below.
E-liquids generally consist of four components:
The nicotine

The VG (aka vegetable glycerine, which is what produces the vapour)  

The PG (aka propylene glycol, which is what carries the flavour)

The flavour concentrate
In a double concentrated nic salt, double the amount of flavour is added, leading to a more intense and bold taste.
Our Double Brew nic salts are perfect if you want to give vaping a go, but want to focus on the taste and flavour rather than the nicotine hit.
All of our e-liquids are designed to taste fantastic. However, our double concentrate nic salts are a great option if you're looking for something as far removed from a cigarette as possible.
There are two different types of e-liquids: nic salts and freebase nicotine. Each one is produced in different ways.
Nic salts are made when freebase nicotine is combined with an acid, typically citric acid or benzoic acid. This chemical reaction not only means the nic salts are absorbed into your bloodstream more rapidly, but you get a smoother, more pleasant throat hit.
And don't worry, you won't get a mouthful of salt when you inhale! The salt in 'nic salts' refers to the chemical reaction that takes place. We believe the only place salt belongs is in a bag of crisps.
All our tasty double-concentrated flavours come in three different strengths: 5mg, 10mg, and 20mg. It's essential to choose the right strength for your needs to make sure you get the right amount of nicotine for your needs. 
Too much and you may feel overwhelmed; not enough and you might be tempted to go back to the cigarettes.
5mg is ideal if you're a light smoker who smokes less than ten cigarettes a day. This strength gives you the nic buzz you need to help you quit.
10mg is the best option if you average a pack a day, and a good starting point if you're a first-time vaper.
Finally, our 20mg strength is the most potent option we offer (and the strongest you can legally buy in the UK). If you smoke over 20 a day, we recommend you start here. 
The benefit is that the smooth throat hit and the intense flavour will take you away from the sensation of smoking a cigarette, increasing your chances of successfully quitting.
We've got eight fantastic flavours that will get your tongue tingling! Whether you're craving a sweet treat or feeling a little fruity, we've got the perfect blend. Scroll up to see the delicious Double Brew options on offer.