Perfectly formulated with 300mg CBD & 300mg CBG and bursting with flavour, giving you a perfect puff every time. A convenient and practical way to consume your daily intake of cannabinoids.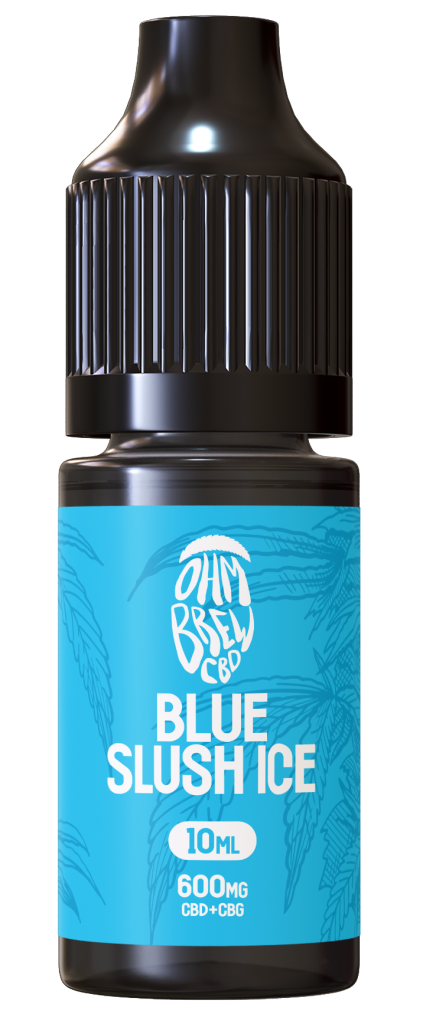 This childhood drink has a blueberry and raspberry combo with that extra ice boost which will leave your taste buds frozen with flavour!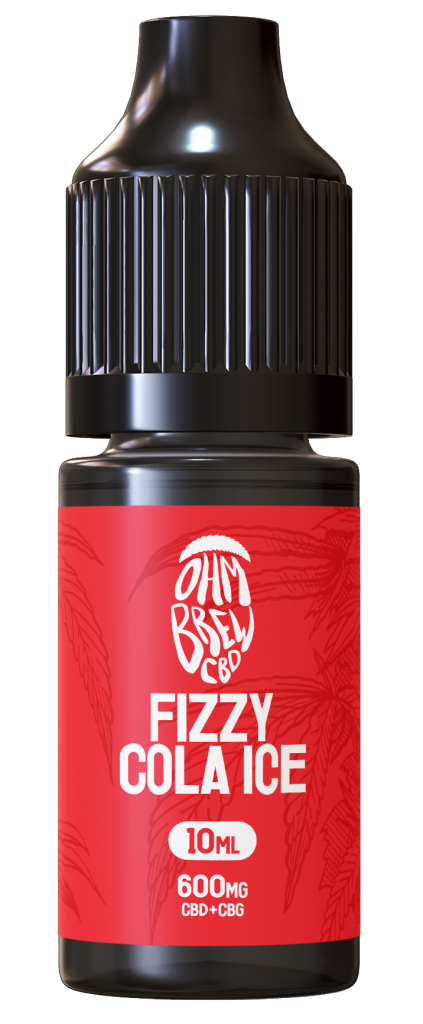 Fizzy cola is our take on the classic sweet shop treat which is now available in our new enhanced formula. We then mixed in some ice to give you an extra icey exhale.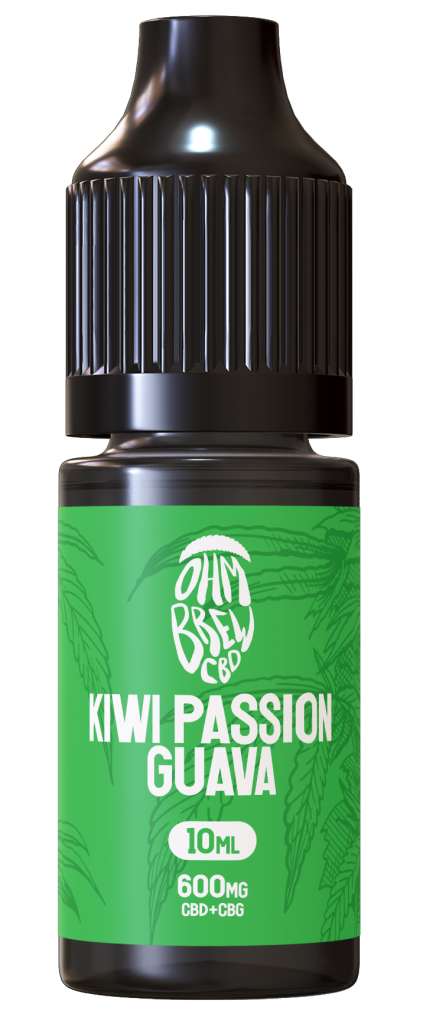 This delicious tropical blend of flavours combines the sweetness of kiwis with tangy passionfruit and tart guava producing a mouth-watering medley that will tingle the taste buds after every puff.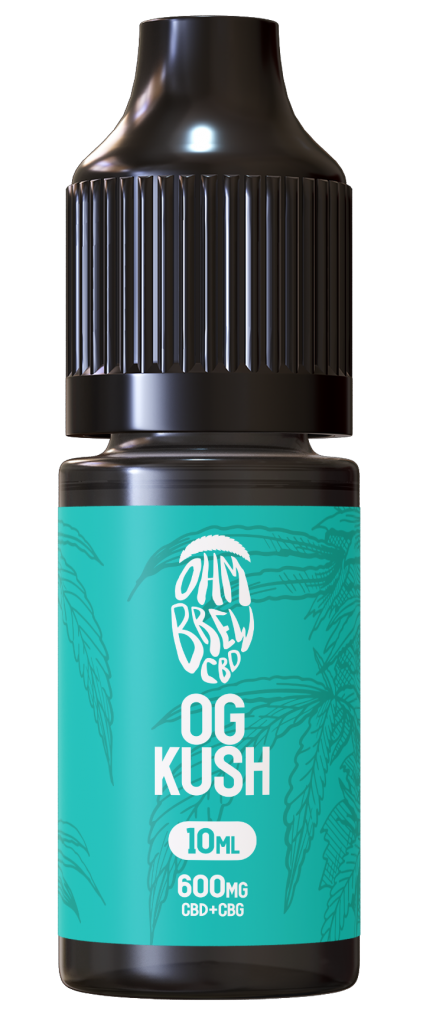 Enjoy the unmistakable flavour of this classic strain with our take on OG Kush. An accurate cannabis flavour and aroma makes this a must-try if you want a true CBD experience.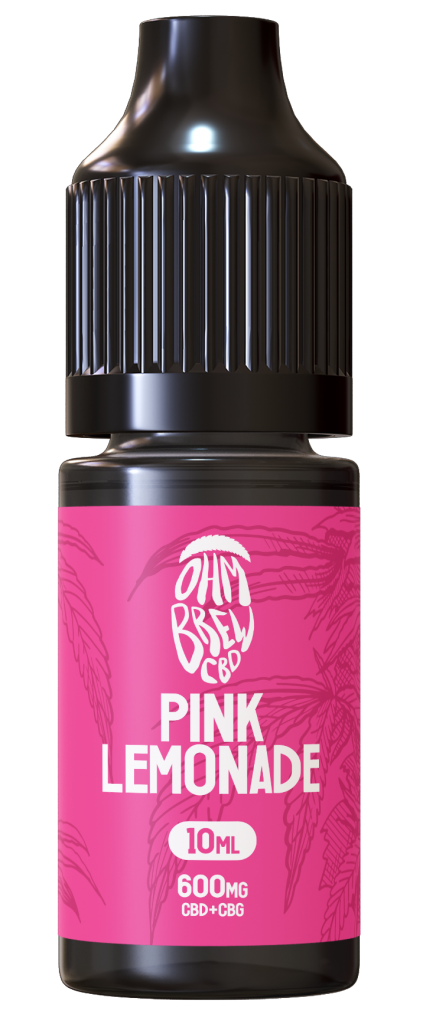 Have it all with the tangy sweetness of a fresh cool glass of lemonade fizzing over a bed of strawberries and raspberries.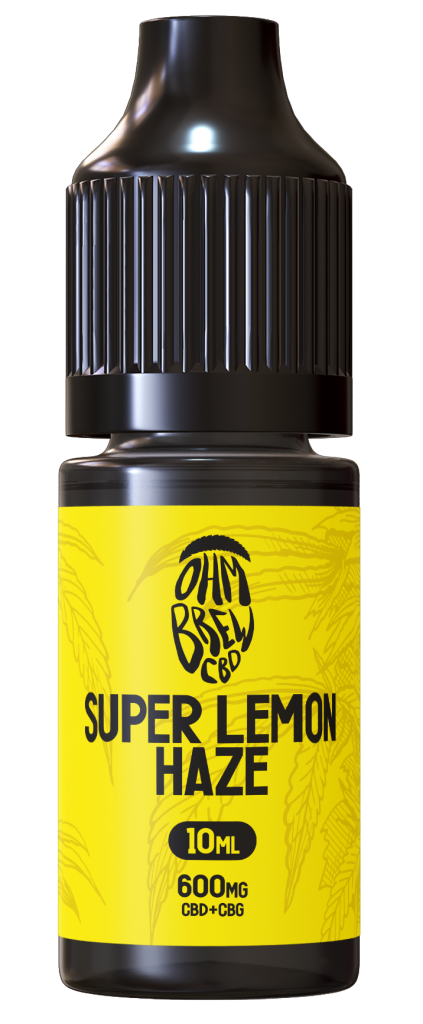 A strain that needs no introduction, but will surpass all your expectations. This lemony, cannabis delight provides a zingy flavour and fragrance that will have you coming back time after time.  
Got some questions about our products? Check out our FAQ section below.
You can take CBD in many ways, from oil drops under your tongue, to topical creams and edible gummies.
There are two benefits to vaping CBD. Firstly, the CBD reaches your bloodstream faster, meaning you feel the effects more quickly. 
Secondly, it increases the bioavailability, which is the scientific term for how much CBD your body can absorb. Vaping CBD means it bypasses your liver and digestive system, so you can absorb ten times as much as through other methods.
Each of our delicious CBD blends comes in three different strengths: 100mg, 300mg, and 600mg. 
The 100mg e-liquid contains 10mg of CBD per 1ml, which is perfect if you're new to the world of CBD.
The 300mg e-liquid contains 30mg of CBD per 1ml, which is ideal if you've tried CBD before and are looking for something a little more potent.
The 600mg e-liquid contains 60mg of CBD per 1ml, which is great if you're experienced with CBD and are looking for a strong but smooth vape.
The benefit of CBD is that it's non-addictive, so you don't need to worry about getting addicted in the same way you might with nicotine.
We recommend starting with the 100mg e-liquid and moving up to the next strength if you want a stronger effect. CBD affects people in different ways, so while you might be able to handle 600mg strength with ease, your friend might be more comfortable with 100mg.